Emergency Vehicle Equipment Installation Services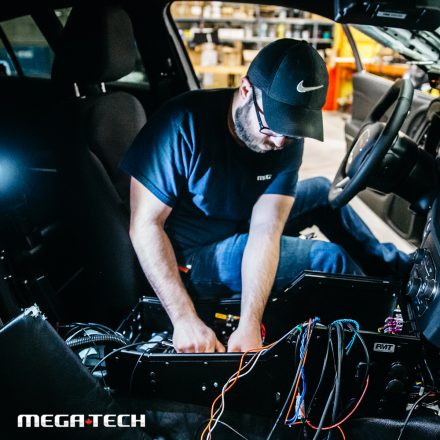 Each Mega-Tech location has a fully equipped installation department, ready to look after your needs. We install everything that we sell and we understand the importance of quality of work and turnaround time.
Not our product? No problem.
We also install competitor's products to the same standards. Our first class installation teams consist of a combination of certified electronic service technicians, automotive technicians and emergency vehicle technicians. They have the right combination of skills and dedication to ensure that your vehicle equipment is professionally installed to meet the vigorous demands of your job. Our installations teams take your safety very seriously and our 25 years of experience accompanies you every step of the way.
Our strategic office locations allow us to look after the needs of customers with national fleets.
Can't come to us? No problem.
We offer a door to door vehicle pick-up and delivery service and we can even do the work at your location if that better meets your needs.
Safety (and Comfort) First!
Not only can we install the equipment for you, we are also highly skilled in the placement of equipment, controls and the design of mobile workstations, ensuring that your safety and ergonomic requirements are paramount. More and more, vehicles are becoming mobile offices, and interior space is at a premium. We will work with your project manager and your health and safety committee to make sure everyone's needs and expectations are understood, and met or exceeded.
Whether your next project involves an ATV, a motorcycle, a command post vehicle, or a fleet of cruisers, consider us an extension of your team.