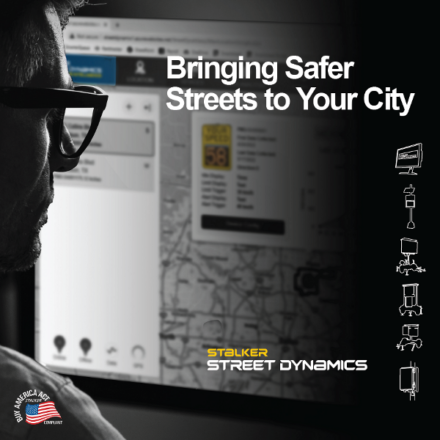 Bring Safer Streets to Your Community
Product Description
Street Dynamics radar speed signs, message signs, and speed trailers are proven to slow down traffic, create safer and more enjoyable communities, and save lives. Our radar technology is used by more U.S. State Police Agencies than all other radar companies combined, so you can rest assured that your residents will be protected by the most accurate and reliable street safety equipment available on the market today.
Download Product Brochure
Product Features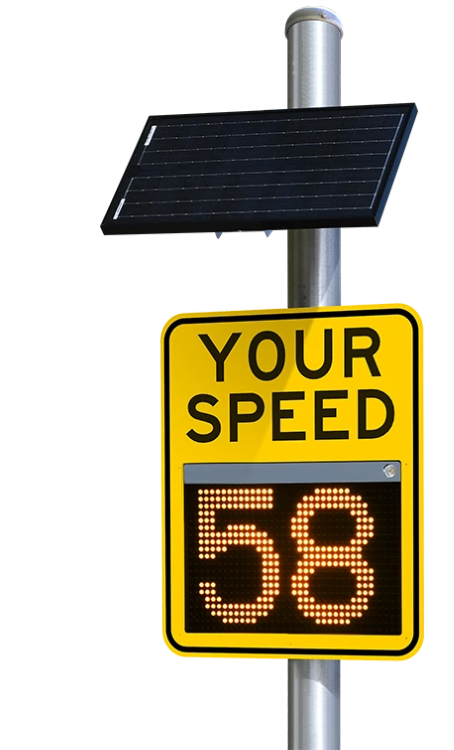 PMG
Pole-Mounted Graphic Display
Available in 3 sizes, the PMG can be used as a radar speed sign, a traffic data collector, and a variable messaging sign to display virtually any message or graphic that you desire. It is also the only NTCIP-compliant pole-mounted message sign on the market today.
Remote access to your PMG is available via the Street Dynamics Web Portal, or via desktop software or an app (available for both iOS and Android). Design messages, create a message display calendar, and generate traffic data reports – all in just a few clicks!
The PMG radar speed sign can be mounted to a pole or vehicle, or you can use it freestanding with its optional handle and feet.
Optional external triggers allow the sign to be paired with our Flood Sensors and other NTCIP-enabled equipment to warn drivers about water on the road, fire trucks entering the roadway, and more. Other available options include white, amber, or red/blue strobes and solar power.
---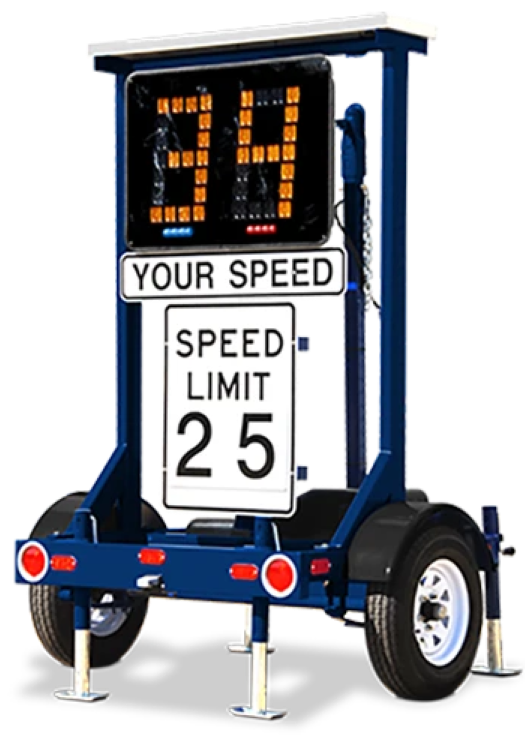 SAM
Speed Awareness Monitor
The Speed Awareness Monitor (SAM) radar speed sign is a 24/7 traffic calming presence built on a rugged, dependable trailer. Despite its compact size, the SAM is legible from 1,000' (305 m) away and able to operate continuously when fitted with an optional solar panel. It also features changeable SPEED LIMIT numbers, so you can deploy your SAM anywhere without the need to purchase a whole collection of individual SPEED LIMIT signs.
---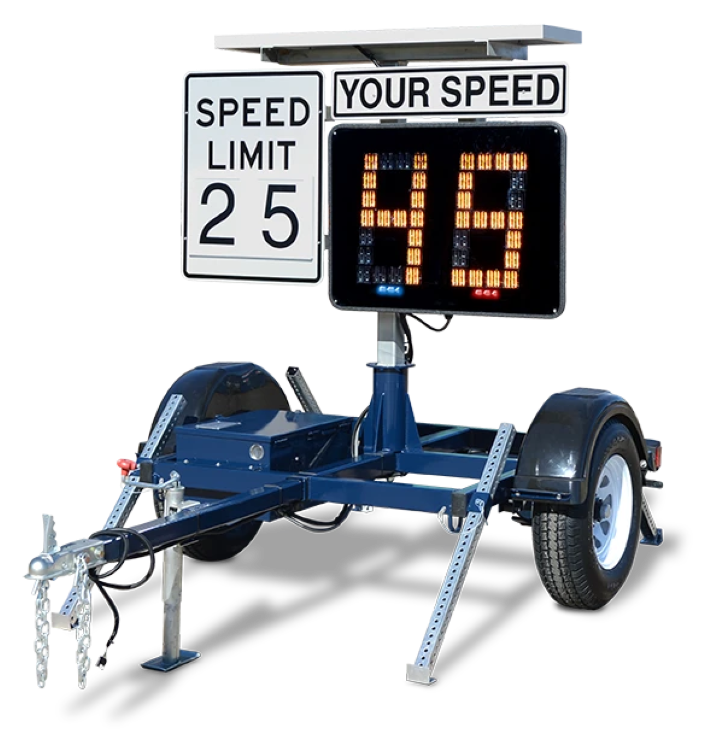 SAM-R
Speed Awareness Monitor with Rotating Mast
The SAM-R is everything the SAM radar speed sign is, and a little bit more. Still featuring our famous K-band radar for speed and traffic data collection, and an 18" LED character display, the SAM-R's display is also able to rotate, making it much easier to set up anywhere you need a radar speed trailer.
---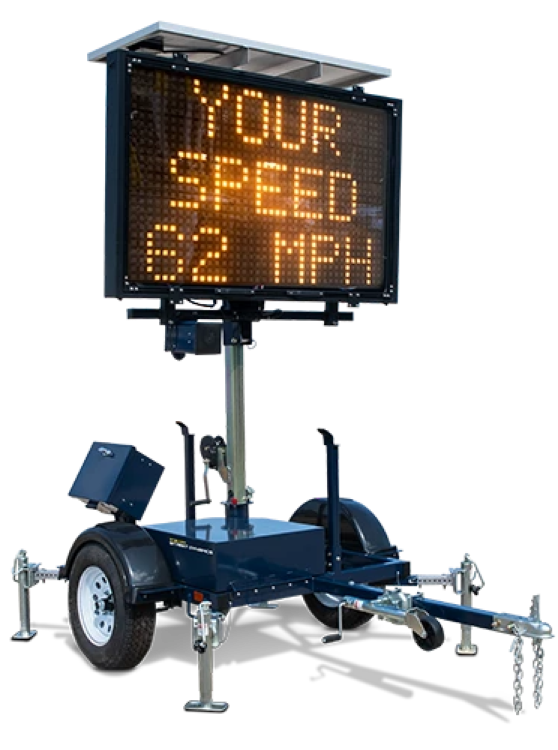 MC360
Message Center 360
Our flagship radar speed trailer, the MC360 offers the largest display board options of any of our signs (up to 4'x8'/1.22m x 2.44m, and 3'x6′ / .91m x 1.82m), variable messaging capabilities, programmable 365-day calendar, speed detection, traffic data collection, and optional ALPR/ANPR-ready (automated license plate recognition) power system.
The MC360 truly does it all!
---
Street Dynamics Web Portal
Access all your connected PMGs remotely – right from your desk.
Traditionally, most traffic signs have required that you physically go out to the site of your speed trailers and messaging signs, connect a laptop to the device via a USB cable, and stand there in busy traffic exposed to the elements while you make your changes or extract your traffic data.
But now, there is a better way.
The Street Dynamics Web Portal makes working with your connected PMGs quick and easy. As long as you have an internet connection, you can remotely create and edit messages, add new events to the display calendar, and access all the traffic data collected by your PMGs – right from your office, a coffee shop, a hotel, your home… anywhere!