Quick Links:
---
Product Support
Professional installation is only the first step in getting your equipment operational. Your support team needs to be as dedicated as you are. We provide technical support services ranging from initial setup and configuration of equipment, to telephone support, to onsite diagnostics. Should you need an ongoing service package, we can tailor one to your specific needs and those of your department. We are committed to the success of your project, large or small. When you need to call for backup, call us.

---
Product Returns
Errors in shipment and/or invoice must be reported within 15 days of shipment. No returns or refunds will be allowed after 30 days from date of invoice. All returns must be accompanied by an RMA Number (Return Merchandise Authorization) issued by Mega-Tech. The RMA number must appear on all packages being returned. Failure to do so may result in package being refused/or a delay in processing. Returned products must be in new or like-new conditions and in it's original packaging to will be eligible for refund (after evaluation). Used or altered parts cannot be returned.
---
Technical Repairs
Once your equipment is up and running, it needs to stay that way. Every Mega-Tech location has a fully equipped repair center and trained repair technicians. We understand the importance of getting your equipment back into service as soon as possible, so we keep a good supply of repair parts on hand at all times. We regularly repair and recertify radar and laser for police services across the country. We even repair our competitor's products. If your equipment is causing a problem for you or your department, call us first.

---
Service Requests
All shipments must include a completed service request form or they may be returned collect to the sender. We have provided a fillable service request form here by clicking on the PDF icon below.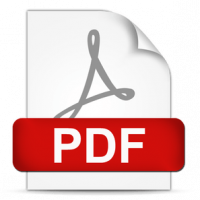 Our main goal is customer satisfaction, and we constantly work hard to realize that goal.