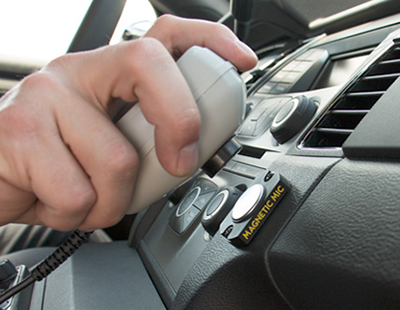 Magnetic Mic enhances safety by reducing distracted driving.
Product Description
On the road when picking up and returning your radio mic to its holder. It's the easy-to-install alternative to a conventional, metal hang-up mic clip, consisting of a Magnetic Base for your dashboard or console, and a disc-shaped microphone adapter for the mic itself.
Download Product Brochure
Product Features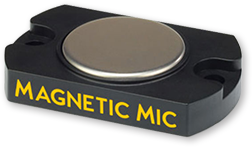 Engineered with purpose
The magnetic base replaces the conventional metal hang-up mic clip used with most CB and police radio microphones. With its sleek unibody construction, there are no sharp edges for the user to worry about. Constructed from aerospace grade materials, Magnetic Mic is incredibly durable and ready for years of use.
These images depict a magnetic base retrofit


---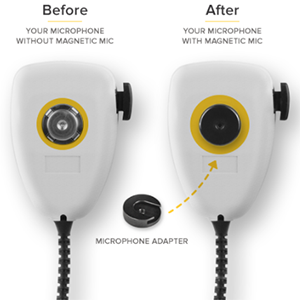 Microphone Adapter
Designed for universal compatibility
Magnetic Mic's microphone adapter is precisely engineered and expertly machined. This slotted metal disc easily fits over and securely locks onto the back of your existing microphone.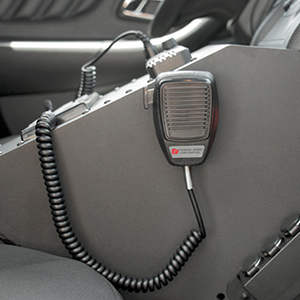 Optimize Vehicle Setup
Intended for multi-industry usage
The magnetic base piece can be installed anywhere within reach, and not necessarily in sight. Magnetic Mic's ease-of-use allows you to mount your radio mic holder in locations traditionally considered less-than-optimal, like the passenger side of a center console.
---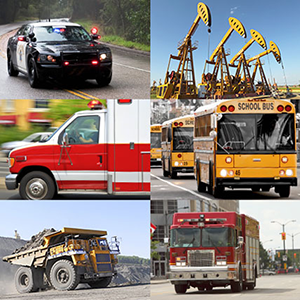 Benefits All Hand-Held Radio Microphone Users
Utilized worldwide
Spanning a wide range of industries, more than 255,000 radio operators stay focused in their industries by using Magnetic Mic.
Police
Fire
EMS
Mining
Oil and gas
Construction
Marine
Agricultural
Commercial trucking
Private transportation
Public transportation
Military
Service Departments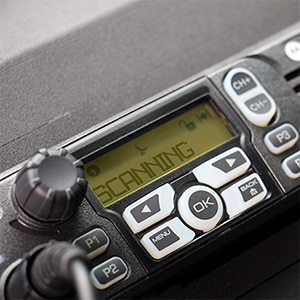 Works With Scan Mode
Works with all types of radio settings
Magnetic Mic works with virtually all CB and police radio systems. It doesn't matter if your radio system functions with an on-hook/off- hook setting, switches to a private line or scans when hung up, Magnetic Mic is ready-for-use with your radio system.